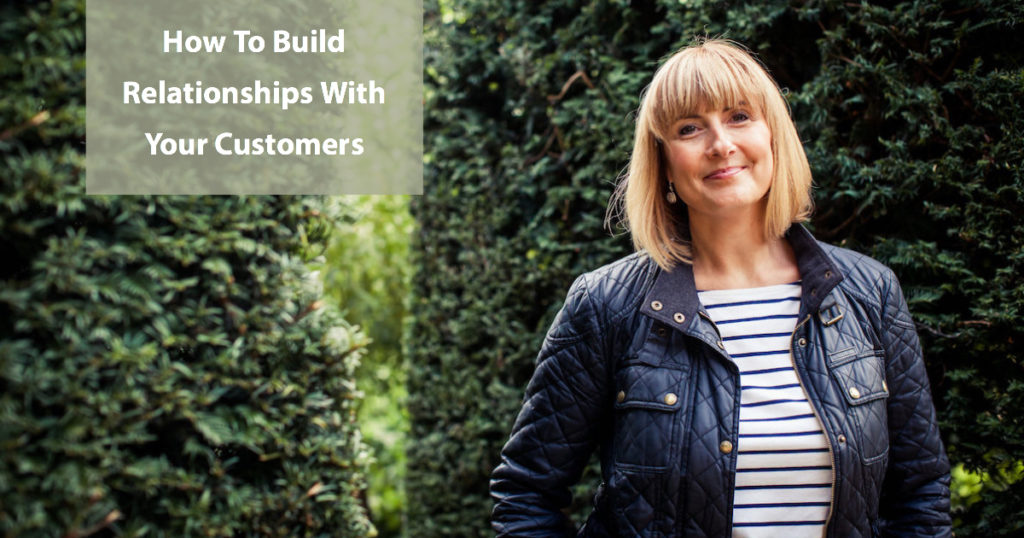 Building relationships with your customers should be relatively straightforward. However sometimes the more that we think about it, the more complicated it seems to get. In this post we're going back to the basics of relationship building to help you take your business to the next level!
Be relatable
Building relationships with customers can have a lot of similarities to building relationships with friends. Thinking about this, are you going to become friends with someone whom you have no similarities to? Probably not. You need to find what you have in common with your customers and use these things to become relatable. This will help them to feel closer to you, and therefore develop a stronger relationship.
Be accessible
Your customers need to feel comfortable to ask questions about your business. If a customer is unsure about a product, then they're far less likely to buy it or trust you; so you need to encourage questions. Make it clear to everyone that they can contact you through a variety of platforms, and that you'd be thrilled to hear from them. This increased communication, as well as helping with sales, will build a better relationship between you and your customer.
Show your personality
Typically, people are more likely to feel an emotional connection to a person rather than a business. This is yet another reason not to use your presence for selling and selling only. On social media, you should try to present yourself as a person who owns a business, rather than trying to be the business itself. Showing your own personality makes your more human, and therefore easier to connect with.
Talk to them
If you don't interact with your customers then you will never get to know them, and they will never get to know you. Reply to every single message you get. No matter if it's a question or not, every interaction with your customers is a building block in your relationship.
Hopefully this post will help you develop better and stronger relationships with your customers in the future. If you feel you could benefit from some extra help with your marketing, don't hesitate to contact me!
Email: hello@theyorkshiremarketingcompany.co.uk
Telephone: 01943489767
Website: https://www.theyorkshiremarketingcompany.co.uk
Social media training with a difference
For more tips on improving your online marketing, come along to a Social Media Café. Meet other likeminded business owners, share experiences whilst enjoying great coffee and delicious cake. Click here for more details!