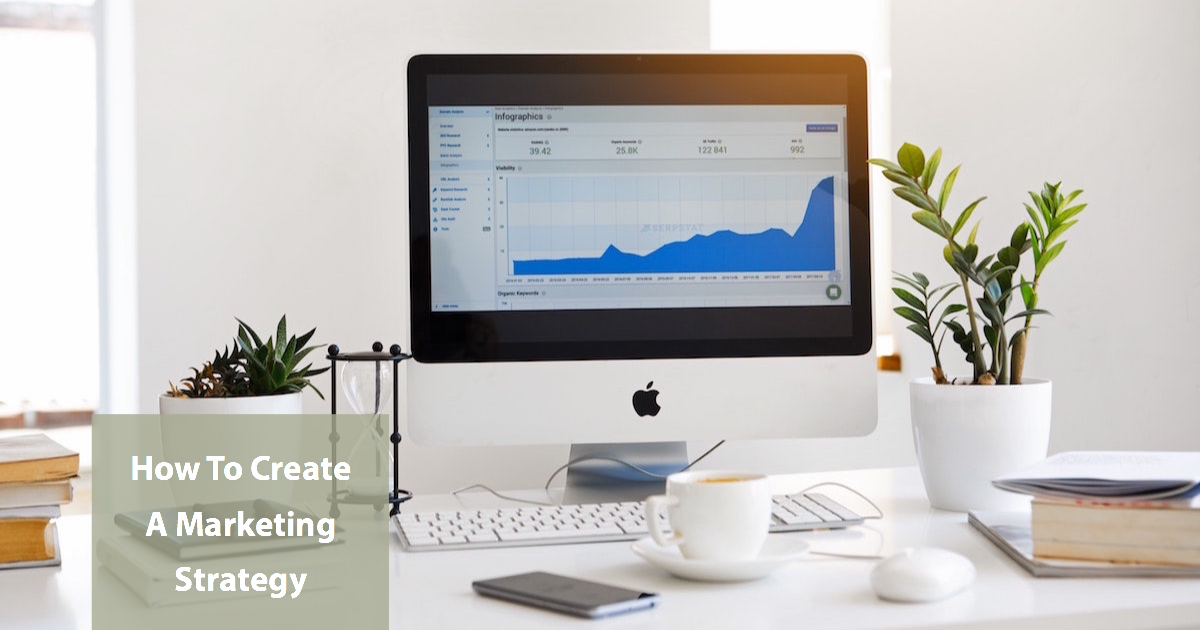 How To Create A Marketing Strategy
A lot of people think that October is far too early to be thinking about Christmas, let alone 2019! But when you're running a business you've always got to stay ahead of the game. This means that you should already be planning your marketing strategy at least 3-6 months ahead. That might sound overwhelming, so we've come up with a few tips to help you start off.
Target audience
Before you start making a marketing strategy, you need to think about who your perfect customer is. What age range does your perfect customer fit in? Where is your perfect customer located? Is your perfect customer a business or an individual? If they're a business, what size business are they? What industry are they in? Where do they hang out? You want to know as much as you can about the people you are aiming to sell to.
Creating the strategy
Now that you know exactly who your perfect customer is, you can figure out the most effective ways to reach them. If your products are aimed at retirees or the elderly (for example, you sell retirement properties), then you're unlikely to reach your target audience on social media, and would be better putting your time into more traditional methods of marketing, ie. newspaper adverts, direct marketing, handing out leaflets, etc.
Let's say that you're running a fashion boutique, your ideal customer would be interested in fashion, right? The obvious method to advertise to them would be through image based social media. This means that you should focus on the content that you're posting through visual channels such as Instagram, Facebook, and Pinterest.
Post the content that your customer wants to see. If you were to follow a fashion boutique account, you wouldn't want to see irrelevant pictures of a bike race. Would you want to see that they'd got a delivery of new stock? Yes. Would you want to see information on trending styles and complete outfits? Yes. Think about what your customers will take away from your post….hopefully the desire to buy!
Planning
Once you know whom you are selling to and have figured out what they want to see, you need to plan when and what you are promoting, whether it be by social media, email marketing, print advertising, leaflets, brochures, the list is endless but try and keep specific and focused! If you plan in advance then it will take up less of your time going forward and can take a lot of the stress away.
If you're creating printed material, work backwards to understand how you are going to send it out, how long it will take to design, print and distribute.
If you're focusing on social media, you will need to find out when the best time to post your content is. Ideally you want to be posting when your target audience is most likely to be online. It could be first thing in the morning when they're commuting on the train, on their lunch hour or on an evening after Coronation Street. Whenever it is, make sure they see you first. You definitely don't want to be wasting your time and posting your valuable content if no one is going to see it.
Following these steps should help you to create a good outline Marketing Strategy for your business.
Good luck with your planning, and if you'd like any more assistance with your marketing then don't hesitate to contact me.
Email: hello@theyorkshiremarketingcompany.co.uk
Telephone: 01943489767
Website: https://www.theyorkshiremarketingcompany.co.uk
Social media training with a difference
For more tips on improving your online marketing, come along to a Social Media Café. Meet other likeminded business owners, share experiences whilst enjoying great coffee and delicious cake:
Bramhope Social Media Café:
Monday 8thOctober at Refresca Coffee
Otley Social Media Café: