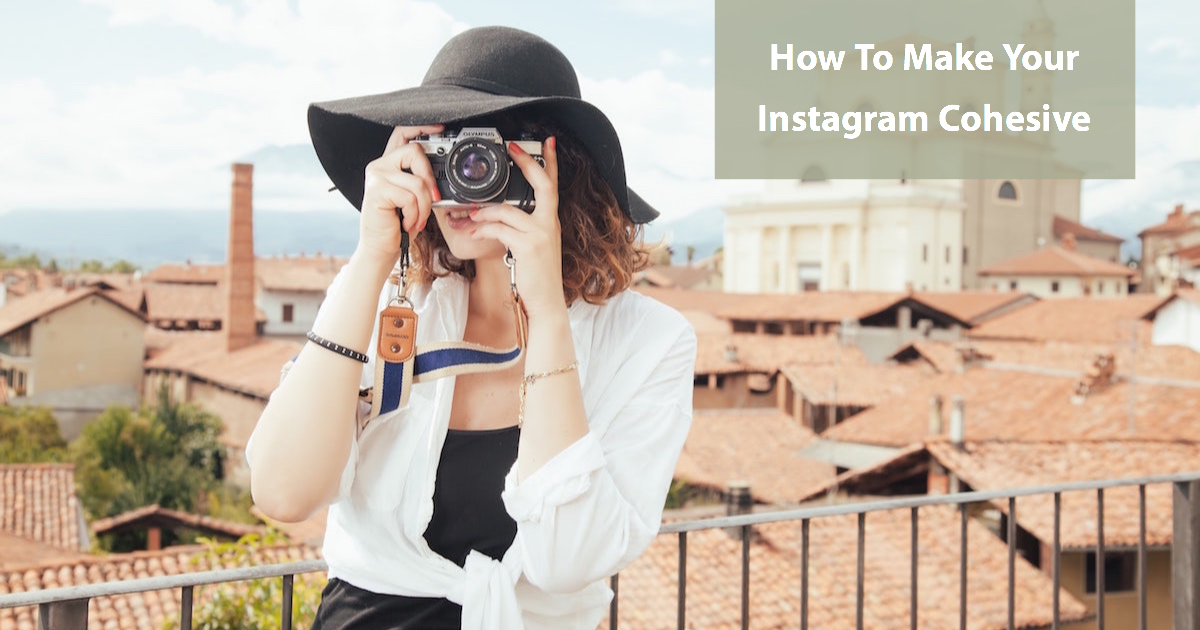 How To Make Your Instagram Cohesive
Cohesion is all I ever seem to talk about when it comes to Instagram, but I really can't stress how important it can be. The environment you create online is an extension of your business. Imagine visiting an office, or shop, and it being messy. There are things all over the floor, a colour scheme that gives you a headache, and the place in general feels totally unorganised. If you had a choice between that business and another, which gives a more professional vibe, which would you choose? Probably the more professional one.
Imagine it's a digital version of your office
A way to look at the aesthetics of your online profiles, especially Instagram, is to imagine it's the digital version of your office. It can be a little confusing to get your head around what you should and shouldn't post, especially as there are no hard and fast rules, so we've come up with a few ways you can make your Instagram feel more 'cohesive' and 'put together' to help you get started.
Filter
If you only take one thing away from this article, it should be this: filters are the most important and effective way of achieving a consistent Instagram feed. If you use the same filter on all your posts, it creates the appearance that your photos fit together. I wouldn't recommend using the filters provided by Instagram as they can be a little too heavy. There are many free apps, such as VSCO and ColorStory, which have great filters, so download them and experiment!
Colour scheme
Colour schemes sound pretty strict, but they don't have to be. I'm not saying that you should only ever post blue images, however what I am saying is that if you post a majority of warm earth toned images then you should think before you post a picture with entirely different tones and colours. It will stick out like a sore thumb and look like it's in completely the wrong place.
Layout
Some businesses adopt a checkerboard pattern where they post an image, then a quote, then an image, then a quote. This creates a check effect and can look really good. Other accounts use a column design; this is where they post, for example, a graphic, then an image, and then a quote. After repeating this a few times you will notice that each type of post is organised into a column. It's not necessary to have a layout on your Instagram, some people like it and some people don't, but it may be worth playing around with a few ideas and seeing how you feel.
Niche and relevance
Finally, you should make sure that everything you post is relevant to the niche that you are targeting. When you're thinking about posting something, ask yourself "Will my customers be interested in seeing this?" The last thing that you want to do is bore a potential customer so that they unfollow you, because then you could be losing out on business.


Hopefully these tips will have helped you come up with some ideas for how you're going to take your Instagram to the next level by using cohesion. If you still have questions then maybe it would help you to come along to one of our Social Media Cafes, or have a one-to-one session with The Yorkshire Marketing Company.
Don't hesitate to contact us!
Amie
Our Instagram Queen!
Come along to our next friendly training session at the Social Media Café for some more tips! Want to know more? Drop us an email.
Email: hello@theyorkshiremarketingcompany.co.uk
Telephone: 01943489767