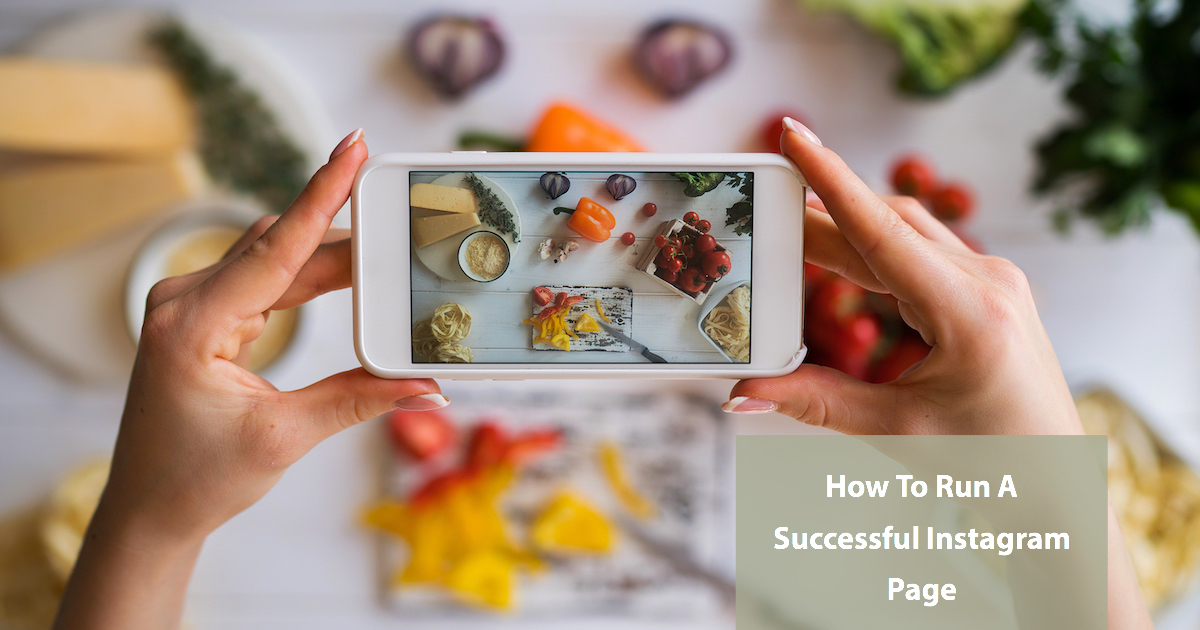 How To Run A Successful Instagram Page
Hands up….how many of you have written "improve my Instagram" as one of your New Year's Resolutions?
As an independent business owner we often have to be a jack of all trades, and in a lot of cases 'marketing' and 'social media' are subjects some people find daunting, time consuming and sometimes even tedious. That's absolutely fine, as I feel that way about doing my accounts (shhhh don't tell my accountant!! 🙂 But it really doesn't have to be that way!
Here at The Yorkshire Marketing Company we want to help you tick those goals off your list. We also want to help you start enjoying marketing your business and give you the tools so that you can work a lot smarter. So grab a cuppa and read these 7 easy to implement tips to help you improve how you promote your business on Instagram!
Be you
As an independent business there are no rules, you are your own boss and you should just be YOU! People buy people and the reason why your customers buy from you is because they like what you stand for and they can connect with your personality. So first and foremost, don't put too much pressure on yourself and just be you…be as funny, cheeky or daring as you want to be…so long as it fits with your 'target audience' of course!
Don't be messy
Instagram is arguably the most popular visual platform, however a lot of people don't realise that it isn't about singular images by themselves. It's about what they create together. If you look at successful Instagram accounts, the common theme is cohesion. Whether this is achieved by filters, colour schemes, or layouts, you will almost always have a better chance at success if you have a neat and aesthetically pleasing feed.
Interact with your followers
If you end your captions with a question, then your audience will be encouraged to engage with your post. Although that's great, it isn't enough. You should always reply to comments which have been added to your post. Even a simple "That's a good choice, Emma!" can make your customer feel closer to you and like a valued part of your business.
Utilise Instagram's new tools
Instagram is constantly testing and rolling out new features for you to use. Examples of these include Instagram Stories, highlights, and InstaTV. Each of these gives you more opportunities to reach your clients in different ways. It is also a way to stay get your name out there multiple times a day, without annoyingly inundating your audience's newsfeed.
Success takes work
A common mistake of small businesses is thinking that having any social media account will increase your exposure. Don't get me wrong, it absolutely can, however to get to that stage you have to put work into it. If you dedicate some time to planning your Instagram activity for the next month (including images, captions, etc), it doesn't have to be particularly time consuming in the long run. The more effort you put into your social media, the more likely you will be rewarded.
Use your insights
If you set your Instagram up as a business account, you can view insights on your posts. This means you can see the number of accounts who've seen your posts, the number who have interacted with it, the age range and location of those people and the time of day they have interacted with you, etc. If something you post has a higher reach and/or impressions, figure out what makes it different to your less successful content – you can then do more of what's working, and don't forget to keep regular track of those all important numbers!
Keep up to date
I know that I say it in every article about social media, but staying relevant is so important! You need to make sure that you're posting regularly and that your contact information is updated at all times. Posting three times a week can be a good starting point as there isn't too much pressure but it's still a decent number. Ideally you should be looking to post once a day, however you shouldn't let that reduce the quality of the content you're posting!!
Hopefully this will have helped you to get some ideas for improving your Instagram in 2019! We also have posts on this subject for Facebook and Twitter. If you still have questions then maybe it would help you to come along to one of our Social Media Cafes, or have a one-to-one session with The Yorkshire Marketing Company. Don't hesitate to contact us!
Email: hello@theyorkshiremarketingcompany.co.uk
Telephone: 01943489767
Website: https://www.theyorkshiremarketingcompany.co.uk
Come along to a Social Media Café for some more tips.